Below is a rough guide to the most common requests for my storytelling services, but please don't hesitate to get in touch if you're not sure what might work for you.
I deal with all kinds of storytelling bookings, from 'off the menu' sessions, to something tailor made to your needs, from regular clients, to first time storyteller clients. Whatever your situation, I'm sure we can find something to suit you.
I'm happy to provide additional support and guidance on things you might like to consider so that you get the most from your booking.
Customer service is something I take very seriously and because of this I've developed some long lasting relationships. In some cases I've been working with customers over several years, continually building upon past successes.
Storytelling for
Education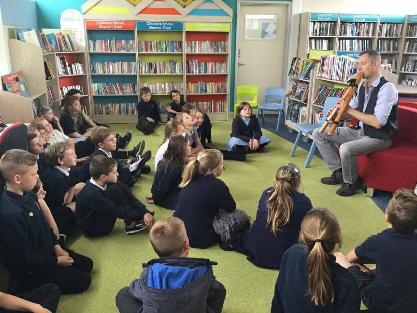 I offer flexible and adaptable packages for schools and children of all ages. My storytelling sessions are often used as a springboard into learning for a variety of subjects. Great for cross curricular content. Workshop approaches are also available to support skills and knowledge acquisition.
Delivering to a single class or the entire school, I will respond to your needs. Tell me what you want to achieve and I am happy to talk through some options and suggest what might work best.
Storytelling for Entertainment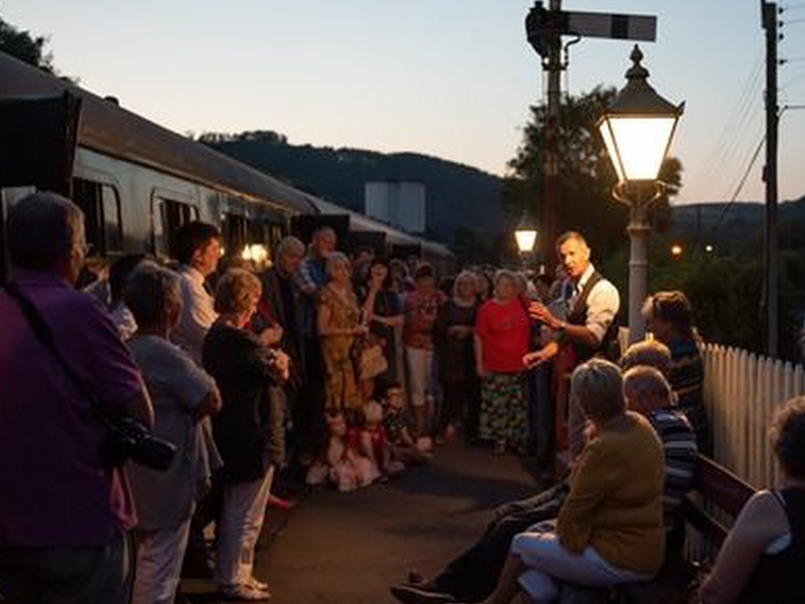 Storytelling is possibly the oldest form of entertainment. Audiences immediately respond to a story. Storytelling is flexible and adaptable and doesn't need loads of tech which means I can provide entertainment virtually anywhere.
I have delivered storytelling indoors and outdoors, on a train, for promotional events, on a boat, at Weddings, for conferences and walking through a nature reserve (to name but a few). The use of storytelling is only limited by your imagination.
Storytelling for
Business Development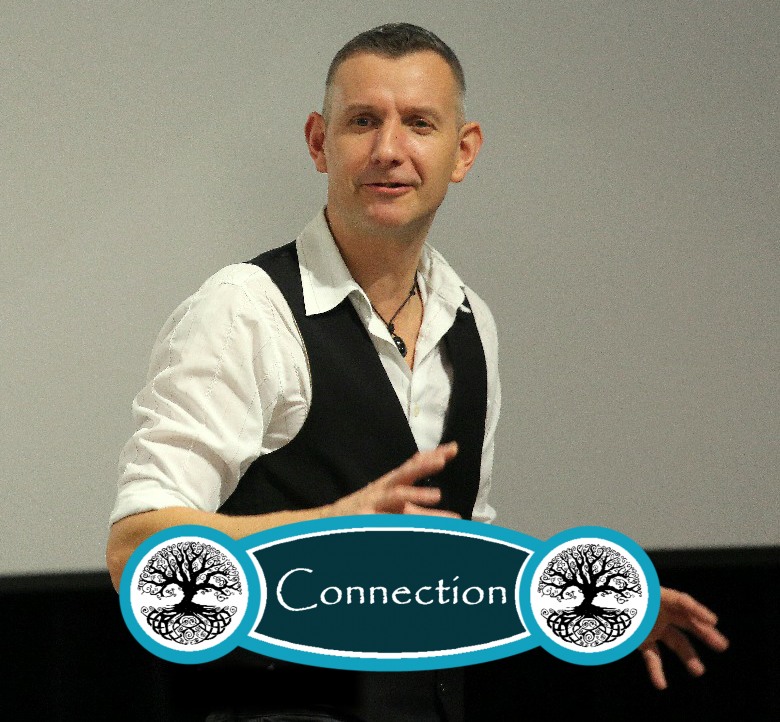 Stories underpin everything in business, from the way people perceive you to the way you motivate staff. If you pay attention to the stories, you can transform the way you do business.
Combining my extensive experience in social business support with my talents in storytelling, I offer a consultancy service called Connection, to help you unlock the power of stories for success.
Storytelling for
Connection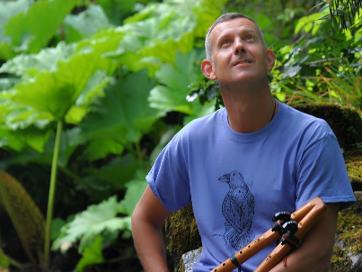 Storytelling is the singular most memorable way to connect people to place, heritage, environment and to each other !
As explained in about storytelling, stories are a bridge. They function at both the psychological and emotional level, making storytelling a powerful tool when it comes to influencing hearts and minds. If you want to connect people to your message, or shift attitudes and behaviours regarding a key issue, then storytelling might be just what you need!
What do you need ?
Very little. For the majority of bookings there is no need for anything special, just give me an audience and a location and we're good to go. To get the most from your booking, please consider the needs of the audience so they can enjoy themselves e.g. physical comfort, excessive noise from nearby, environmental risks etc). If in doubt, then please ask me when booking.



What about COVID ?


Like many, the lockdown requirements have had a major impact on my storytelling bookings but delivery is still possible. Maintaining social distance during a storytelling is easily achieved and the safety enhanced even further through delivery outdoors. In fact, I love outdoor storytelling but please consider bad weather alternatives just in case. If covid restrictions make delivery 'in real world' unfeasible, then virtual delivery is also possible (via Zoom or whatever your preferred platform may be).


Can you tell the story about...?
I do occasionally get specific requests to tell certain stories, but this is not the usual approach. Usually a client will let me know the purpose for the booking and then I will select a suitable set of stories to match your needs. If you do have a specific request then I will usually do my best to accommodate it, but please be aware that if the story is not already in my repertoire it will require additional preparation time. The additional time requirement is likely to be reflected in an additional charge. If you have a specific commission in mind then please get in touch to discuss further.


What the maximum audience size ?
I've delivered to audiences both big and small. There isn't really a maximum number but obviously the style of delivery does change the bigger the audience gets. For excample, larger audiences increase the likelihood of needing a microphone to ensure everyone is able to hear. The acoustics of the venue are also important here. I've told stories to 300 children in a school assembly without any need for a microphone, but have also struggled with a festival tent of 50 people because of incidental noise drowning out my voice. Always best to discuss this with me at the point of booking.


What does it cost?
The costs of a booking are influenced by several things, but most of all time. I will always try to offer cost effective options, but the range of charges can vary from £60 to £1500 or more depending upon what you want. If you have a booking in mind please contact me for a no obligation quote.