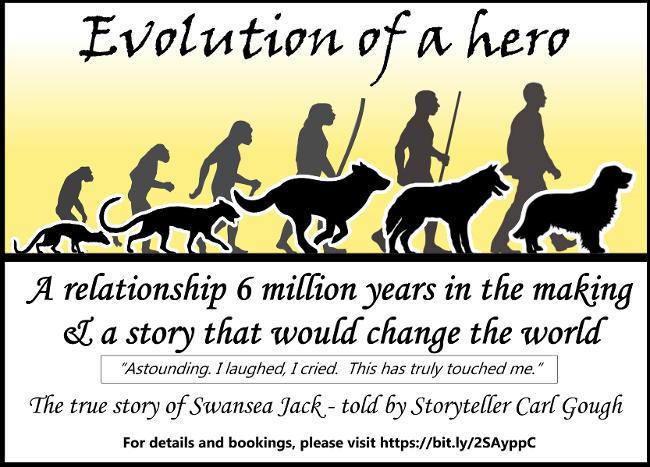 The incredible story of a troublesome pup that would eventually become the pride of Swansea. The only dog to ever be awarded the canine equivalent of the Victoria Cross on two occasions.
An epic journey from the bleak tundra of the frozen North and the hot dry African Savannah; to the crumbling docks of Swansea during the Great Depression where two timelines converge.
Reviews:
"Astounding. I laughed, I cried. This has truly touched me"
"Storytelling as it SHOULD be"
"Outstanding"
"Engaging from the first"
Uncovering the story - this behind the scenes video reveals some of the extensive research that has gone into this performance. It helps provide an additional feel for the period and locations of this story.